Reducing Homelessness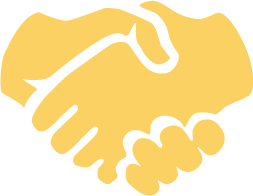 Reducing Homelessness
A key indicator of the extent of homelessness or lack of housing stability in a community is an annual count of the number of households who, as the result of having no other safe place to sleep, spend at least one night in an emergency gateway shelter or were unsheltered, residing on the street or in an abandoned building. Households include single adults, families with children, couples without children, and unaccompanied minors.
Each year, communities throughout Ohio conduct a one-night count of persons experiencing homelessness. In Montgomery County, the Point-in-Time (PIT) Count includes persons residing in emergency shelters or sleeping unsheltered in places not intended for housing such as wooded areas, cars, or abandoned buildings. The indicator also includes data from the Projects for Assistance in Transition from HomelessnessOutreach program.
The average length of time someone is homeless should be as short as possible with the overall goal being not returning to homelessness.
*The Homeless Solutions Policy Board has not yet updated targets for 2022-2024.

Status Legend: On Target | Caution | Needs Improvement | No Information
Status Legend: On Target | Caution
Needs Improvement | No Information